Latest topics
»
new flood 2018 فلود جديد يعمل على جميع انواع نكات لفلود القديمة والجديدة
by
christian777
Today at 6:20 am
»
STEALTH PROJECT WEB FLOOD NIMBUZZ
by
djsaim
Sat Sep 30, 2017 8:51 pm
»
XIO server & online bots
by
ltc_mkt
Mon May 29, 2017 8:12 pm
»
فریباز دوباره برمیگردد
by
Mer+sad
Thu Apr 06, 2017 3:34 am
»
Xio Server Updated Elite Version
by
lekshmi321
Wed Mar 29, 2017 11:35 am
»
Ghosts of the room/متاحكم الكامل للغرف بشكل جديد +بوت
by
YAHYA4
Sun Feb 12, 2017 1:50 am
»
BLACKRAPID GROUP SMASHER V.2
by
j.samir
Sat Jan 07, 2017 9:06 pm
»
BlackBuzz TEAM Hanger Anti Dc By k+l3
by
x2!_
Wed Dec 28, 2016 11:04 pm
»
BlackBuzz TEAM Android Nimbuzz Crush 2017
by
x2!_
Wed Dec 28, 2016 11:02 pm
»
Join MulTi id nimbuzz 2016
by
sami-alarifi
Mon Dec 05, 2016 3:09 am
»
انجمن تیم امنیتی آنانیموس سکوریتی
by
shirsefat
Thu Nov 17, 2016 6:12 pm
»
Xio Server Latest Version
by
shirsefat
Thu Nov 17, 2016 6:04 pm
»
amooZesh kamele hack dar yek file pdf
by
shirsefat
Fri Nov 11, 2016 2:23 am
»
CRACKER IDS 2017 WORKING
by
abdo-osmana
Sat Oct 29, 2016 1:43 am
»
NEW ... ROOM ANTI CAPCHA 2017 DESTROY ROOMS V 4 BY AL-JOOOCKER@N.C
by
abdo-osmana
Sat Oct 29, 2016 1:41 am
»
NEW FLOOD ROOM AND PV 2017 ANTI CAPTCHA
by
abdo-osmana
Sat Oct 29, 2016 1:30 am
»
add new server Work 24 hours --- تحديث حسابات السيرفرات قم بــاضافه السيرفرات الجديده تعمل 24 ساعه
by
abdo-osmana
Sat Oct 29, 2016 1:28 am
»
new id makeer witout captcha صانع نكات فلود جديد بعد التحديق تلقائي بدون كابتشا بعدد غير محدود
by
abdo-osmana
Sat Oct 29, 2016 1:26 am
»
badbuzz advertiser bot - version one
by
abdo-osmana
Sat Oct 29, 2016 1:25 am
»
Addlist DC + hanger With Remote v1.0
by
sandy_rawat
Thu Oct 06, 2016 3:44 pm
»
new auto id maker
by
sandy_rawat
Tue Oct 04, 2016 4:24 pm
»
wonderful list id arbic for crucker اكبر ليستة ايملات تخمين جديدة
by
christian777
Sun Sep 25, 2016 12:59 am
»
New Abdo Cobra Auto Id maker Source code working
by
Kash007
Sat Sep 24, 2016 10:26 pm
»
oon ghadima!!!
by
ras0l
Mon Sep 19, 2016 12:38 am
»
2000 id flood free
by
christian777
Sun Sep 18, 2016 3:54 am
»
new ip address changer with crack@pishaash@n.c
by
cebecis
Sat Sep 10, 2016 3:19 am
»
تجسس على الخصوصية
by
majed5160
Thu Aug 25, 2016 3:26 am
»
سلام دوستان من
by
majed5160
Wed Aug 24, 2016 3:10 am
»
Trusted online server bots
by
bom
Fri Aug 19, 2016 7:59 pm
»
فلود جديد ناررررر
by
christian777
Sat Aug 13, 2016 10:12 am
»
Receive Captcha in PVT C# and VB.NET source code available
by
wathk
Thu Jul 28, 2016 3:01 am
»
Attention nimbuzz users !
by
-namakul-
Tue Jul 26, 2016 8:27 pm
»
Salam man az karbqraye qadimiton hastam lotfan komakam konid :(
by
SALIJON*
Sat Jul 23, 2016 6:34 pm
»
Nimbuzz stylish ids for sale
by
msb
Wed Jul 20, 2016 12:33 pm
»
Nuke Mobileserver V9
by
launchar
Tue Jul 19, 2016 1:51 pm
»
help me please c sharp masters
by
launchar
Tue Jul 19, 2016 1:39 pm
»
Jokes auto maker Floood
by
faris.jra7
Thu Jul 14, 2016 11:26 pm
»
salam be dostane qadimi hamgi join bedin bebinm kojain :P
by
ghaz_ghaz90
Sat Jul 09, 2016 12:22 am
»
Xio Server Update
by
ghaz_ghaz90
Fri Jul 08, 2016 11:15 pm
»
Xio Auto Capcha ID Maker ( FASTEST IDMAKER EVER)
by
karthik~ajay
Thu Jul 07, 2016 10:59 pm
»
TOF Room Private Flooder 2016 [LATEST]
by
gcfloooder
Mon Jul 04, 2016 1:20 pm
»
TOF TrapDoor DisConnector Room Flooder Beta | Best Room Flood Ever
by
gcfloooder
Sun Jul 03, 2016 7:28 am
»
New Black Mamba captcha Flooder Easy Method Flooding & Fast
by
airtel
Sat Jun 25, 2016 9:27 am
»
Very Fastest & Ip Changer SUpport Flood Soft Ever [ black mamba ]*DC* Android Users
by
airtel
Sat Jun 25, 2016 7:44 am
»
All web defacers and SQLi hach
by
mitu143
Thu Jun 16, 2016 1:24 pm
»
special daface pages FreeBuzz-Team
by
mitu143
Thu Jun 16, 2016 12:59 pm
»
freebuzz id maker
by
sandy_rawat
Wed Jun 15, 2016 7:26 pm
»
Meet A Stranger Room Advertizer BoT
by
lekshmi321
Sun Jun 05, 2016 5:14 pm
»
Automatic ID Maker Source Code In C#
by
oye
Fri May 20, 2016 3:08 pm
»
TOF ROOM DESTROYER V7.0 | 20 IDS Captcha Flooder By th0ufeer
by
bom
Sun May 01, 2016 11:25 am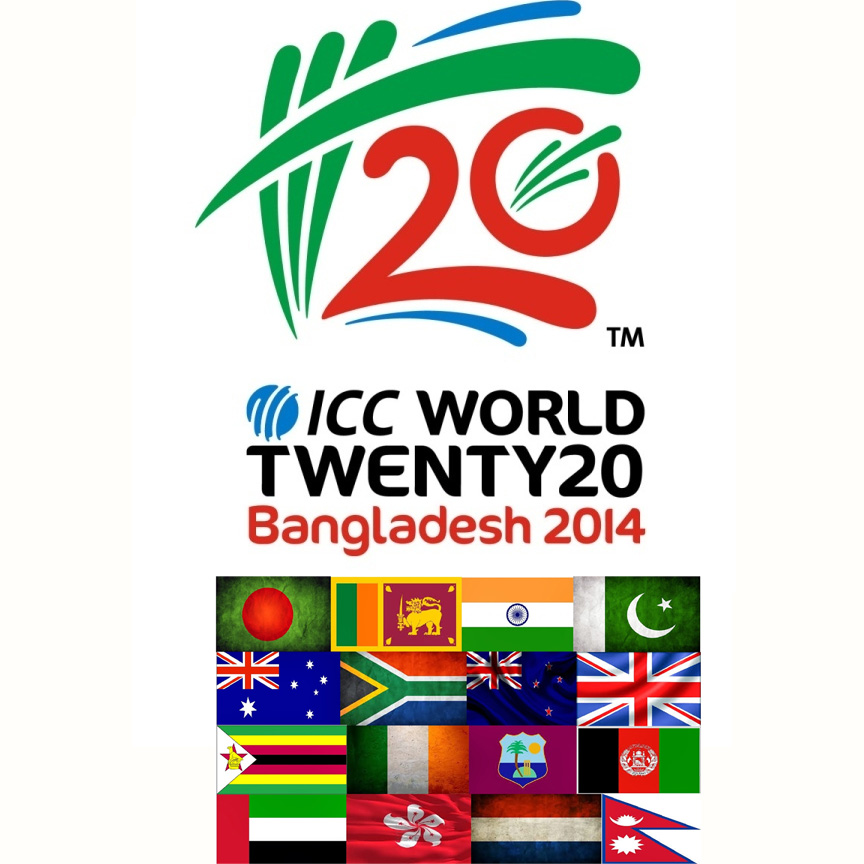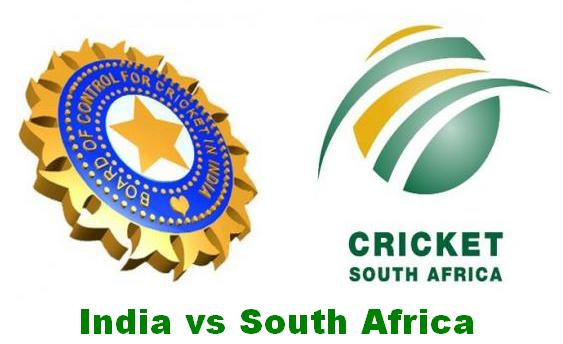 Match Facts: India v South Africa
Battle between Virat Kohli, arguably the world's best batsman now, and the proven Dale Steyn will make for an interesting subplot in the second semifinal of the ICC World T20 2014

India has had a dream run so far in the ICC World Twenty20 2014, winning all its four matches in the group stage and doing so in style.

South Africa, meanwhile, has had its shares of ups and downs, but has done a fine job of making it to the final four.

Come Friday (April 4), it remains to be seen which team can capitalise on its momentum and hold its nerve for a chance to battle it out for the title. While India will look to make it to its second ICC World T20 final, facing Sri Lanka in a repeat of the ICC Cricket World Cup 2011 final, South Africa will be desperate to put its past failures at the knockout stages behind it to win its first major ICC tournament.

Facts: 

India has won five of the seven T20I matches between these teams, including the most recent game, a one-run win in a group match at the ICC World Twenty20 2012. 

Six of the seven T20Is between these teams have been won by the team batting first. 

India played its first T20I against South Africa, a six-wicket victory at Johannesburg in December 2006. 

MS Dhoni was dismissed for a duck in that match, the only time he has suffered that fate in T20Is. 

India has won its last six T20Is. There have been four longer winning streaks (England and Ireland won eight in a row, South Africa and Pakistan seven). 

India has won its last six and nine of its last 10 T20Is played away from home. 

Of those to play at least 10 innings in ICC World Twenty 20 matches, only Michael Hussey (54.6) has a higher average than Rohit Sharma (53.2). 

Virat Kohli has passed 20 in each of his last six T20I innings, recording two half-centuries in the process. 

AB de Villiers has taken 50 catches in T20Is, more than anyone else. He has taken 30 as a fielder and 20 as a wicket-keeper. 

Imran Tahir is the second highest wicket-taker in the tournament, with 11 in four innings. Only Ahsan Malik (12) has more.

Approaching Milestones:

AB de Villiers needs three runs to become the second player after JP Duminy to hit 1,000 T20I runs for South Africa. 

Yuvraj Singh needs 61 runs to become the first player to hit 1,000 T20I runs for India. 

Faf du Plessis is aiming to become the second player after Graeme Smith to win 10 T20Is as captain of South Africa.

Key Battles:

Virat Kohli v Dale Steyn  

This battle between perhaps the world's best batsman and bowler is a mouth-watering subplot in this semifinal. They know each other well from their IPL exploits but have never faced each other in T20Is and their strong current form marks them out as key men in a game full of match-winners. 

Kohli has carried his superb ODI form into this tournament, hitting 170 runs in four innings and in doing so setting the example of how to build T20 innings. He has orchestrated India's successful run chases in style, showing why he has one of the highest career Opta Key Performance Indicators for resistance amongst players in the tournament.  

Factors such as balls per dismissal and chance offered and false shot and dot ball percentages are taken into account, building a rating that more than compensates for his lower power rating. Kohli is the king of the run chase – he averages 70.7 batting second in T20Is, compared with 25.6 batting first. 

Dale Steyn has the highest Opta career bowling restriction rating in the tournament. He has a low ratio of sixes per boundary conceded and sees batsmen play a low percentage of attacking shots off his bowling. Factors such as this, combined with economy rate, explain why South Africa's spearhead was able to deliver that match-winning final over in his team's crucial win against New Zealand. Of the 17 players with 40 T20I wickets, Steyn's economy rate of 6.33 is the lowest.
WhIch Team You Want To Win
?
WHo Is Your Fav Player At This Match ?
---
Permissions in this forum:
You
cannot
reply to topics in this forum